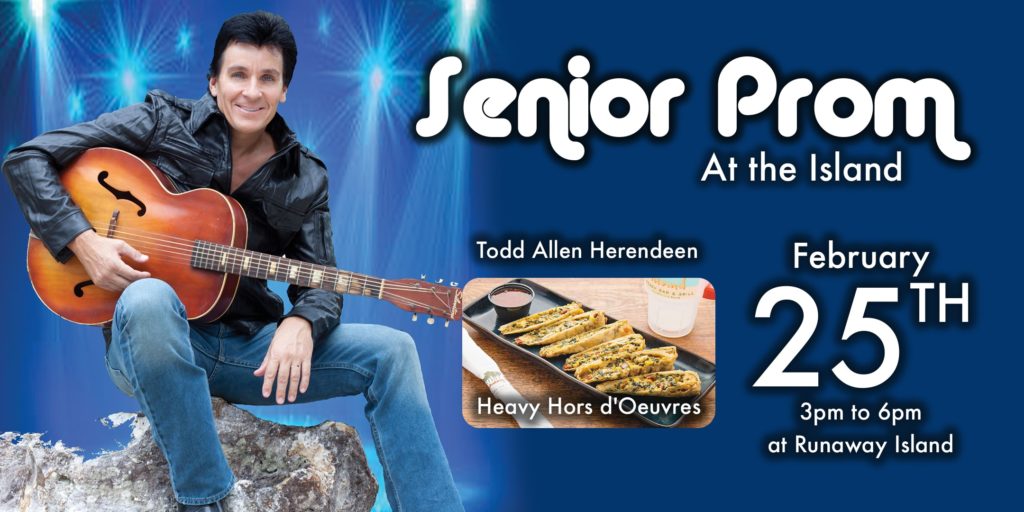 Dance the afternoon away with special guest Todd Allen Herendeen on February 25th from 3pm to 6pm. Advance tickets are $29.99 and will be $39.99 at the door if the event does not sell out. There will be an assortment of Heavy Hors d'Oeuvres included along with drink specials.
A little about Todd:
Todd hails from the great American mid-west state of Indiana. First and foremost he is a Christian. As he always says from stage, "I love God, Veterans and my country. In that order. I put my veterans before my country because without them, we have no country." Todd's goal every night as he walks on stage is for everyone to forget their worries or troubles for a couple hours and enjoy themselves! His drive, along with his dynamic voice and excellent showmanship have gained him much success, including a #1 Hit, in his 18 years of performing professionally.
He is so versatile, his show can be Gospel, country, rock 'n' roll, and much more. This versatility has lead him to perform as the opening act for such rock 'n' roll legends as: Jerry Lee Lewis, Chuck Berry, Chubby Checker, The Four Tops, The Platters, Leslie Gore, Danny and the Juniors, Freddie "Boom Boom" Cannon, Diamond Dave Somerville, and The Beach Boys. He recently worked with B.J. Thomas and The Drifters! Opening for Foreigner twice was awesome too, as Todd got to do some classic rock!