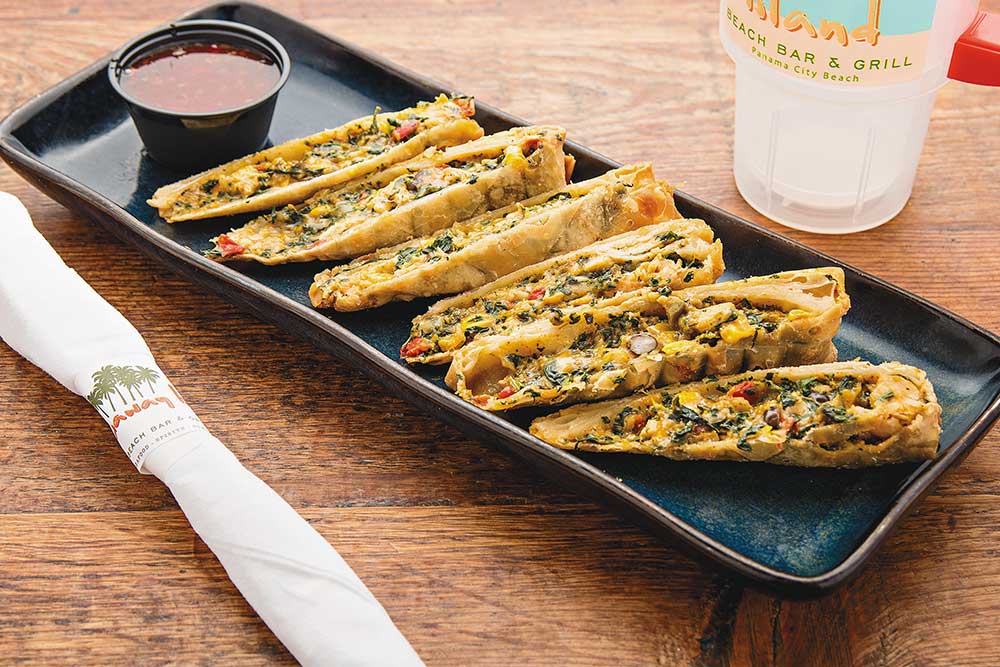 Blackened chicken with corn & black beans. Fried & served with Sweet Thai dripping sauce.
Crab Cakes
A pair of Maryland style crab cakes served with Lemon Caper Mustard sauce.
Caribbean Wings
Boneless wings tossed in our own Caribbean Spiced Rum glaze, served with celery & ranch.
Tuna Poke
Marinated diced #1 sushi grade Tuna, Avocado and Cucumber Guacamole, toasted Macadamia Nuts and served with Lavosh Crackers.
Chips and Salsa
House made salsa served with warm tortilla chips.
Salads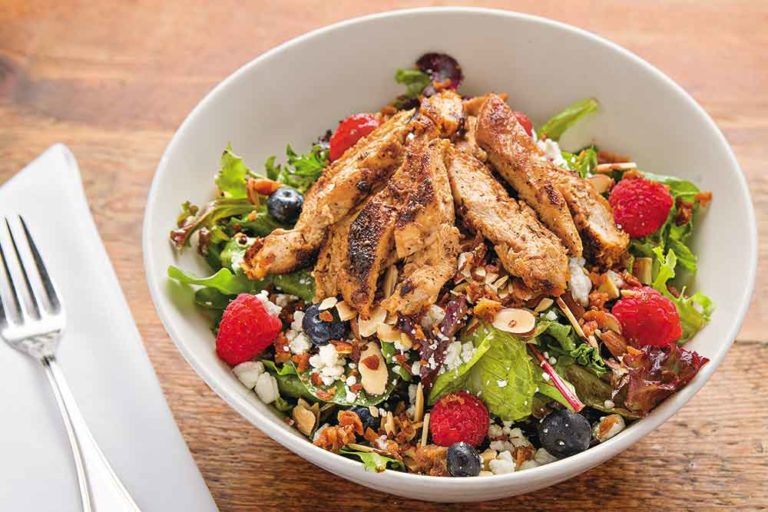 Runaway Salad
Our house salad featuring Romaine and Seasonal Greens, tossed in Sweet Onion dressing, topped with crumbled goat cheese, bacon, sliced almonds & fresh berries.
Add Blackened Chicken or Smoked Salmon. $4
Caesar Salad
Chopped Romaine lettuce, croutons & Parmesan with Creamy Caesar dressing.
Add Blackened Chicken or Smoked Salmon. $4
In the Bowl
Served with a house salad
In the Bun
Served with a side of Fries
Fish Tacos
Tacos are served with your choice of side:
Fries, Yukon Gold Mash, Black Beans & Rice or the Vegetable of the Day. After 4pm Gouda Grits are also available.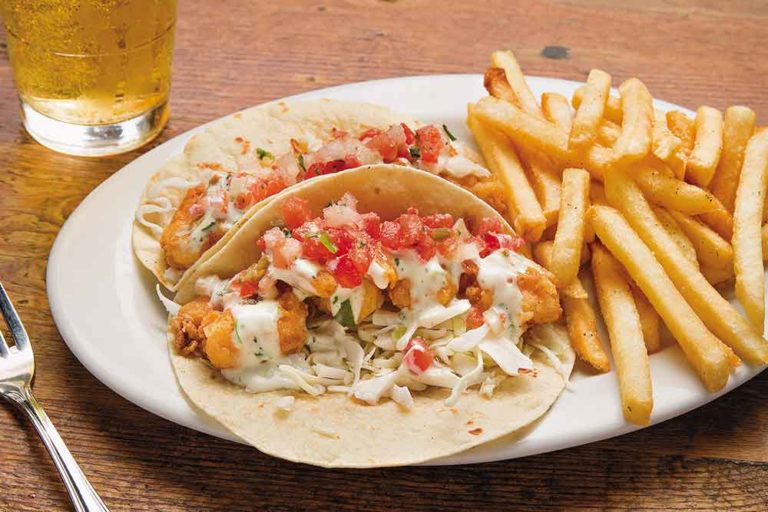 Shrimp Tacos
A pair of tacos filled with fried shrimp, shredded cabbage & lime cilantro topped with our fresh Pico.
Baja Tacos
Pair of tacos filled with fried fish topped with Chipotle Cream, shredded mixed cheese & fresh Pico on green cabbage slaw.
Asian Tacos
Pair of tacos filled with Sashimi Tuna, blackened and seared rare, served with Sriracha Cole slaw & Wasabi Lime Cream.
Beer Battered Cod Tacos
Beer battered Cod with shredded cabbage, chipotle cream, and pico de gallo.
North by Northwest Tacos
Cold Honey Smoked Salmon, green cabbage, Cilantro Lime Aioli, and Pico de Gallo.
Entrées
Available for Lunch or Dinner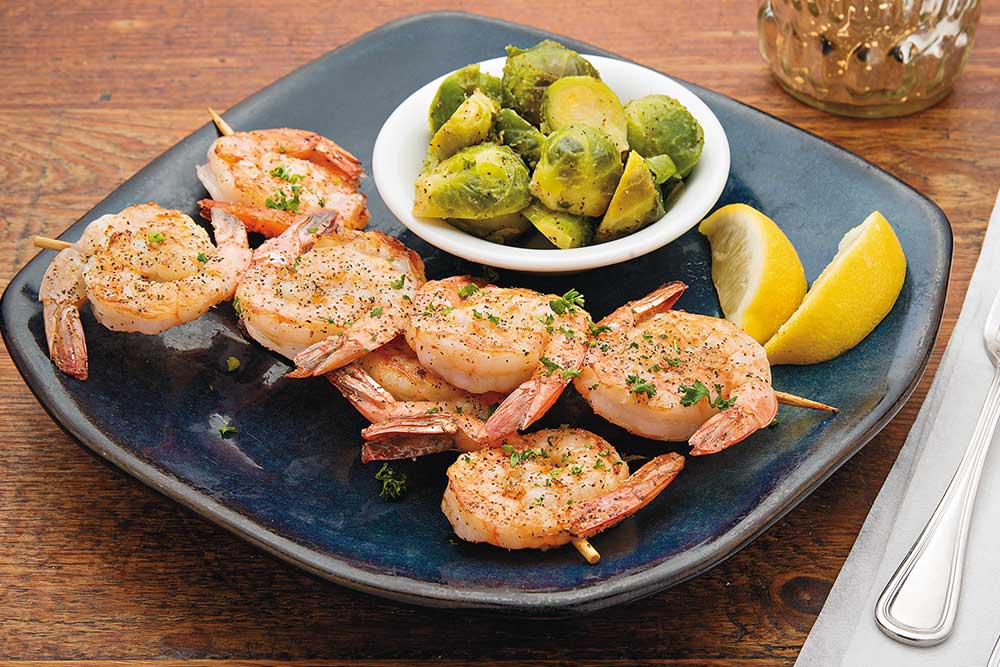 Jumbo Gulf shrimp served fried, grilled or blackened.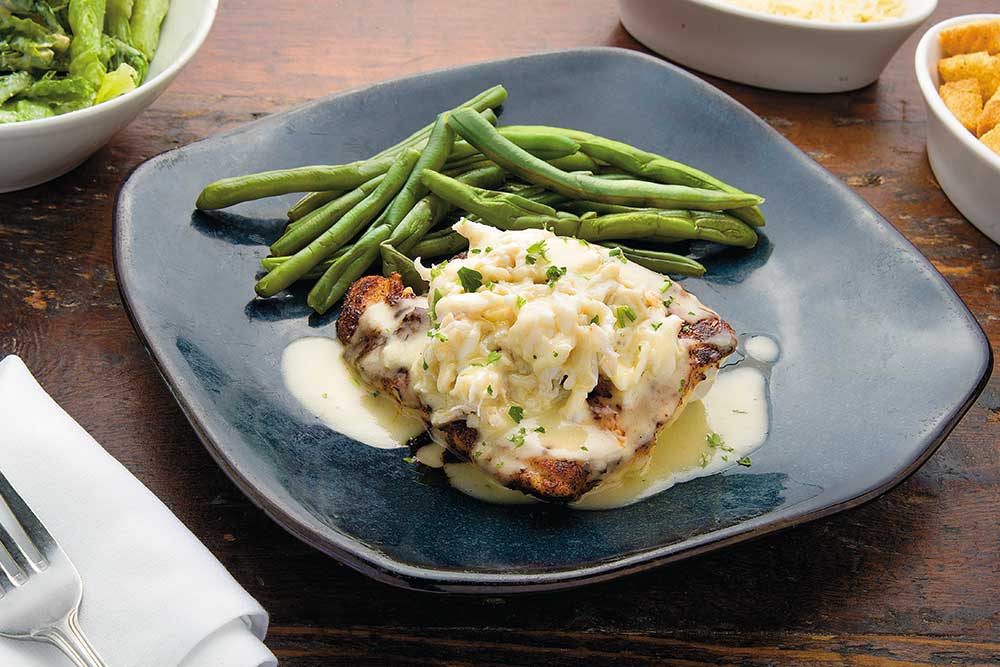 Blackened Grouper topped with lump crab served with Lemon Butter sauce over the top.
14oz hand cut NY Strip cooked to temp on our wood fired char grill.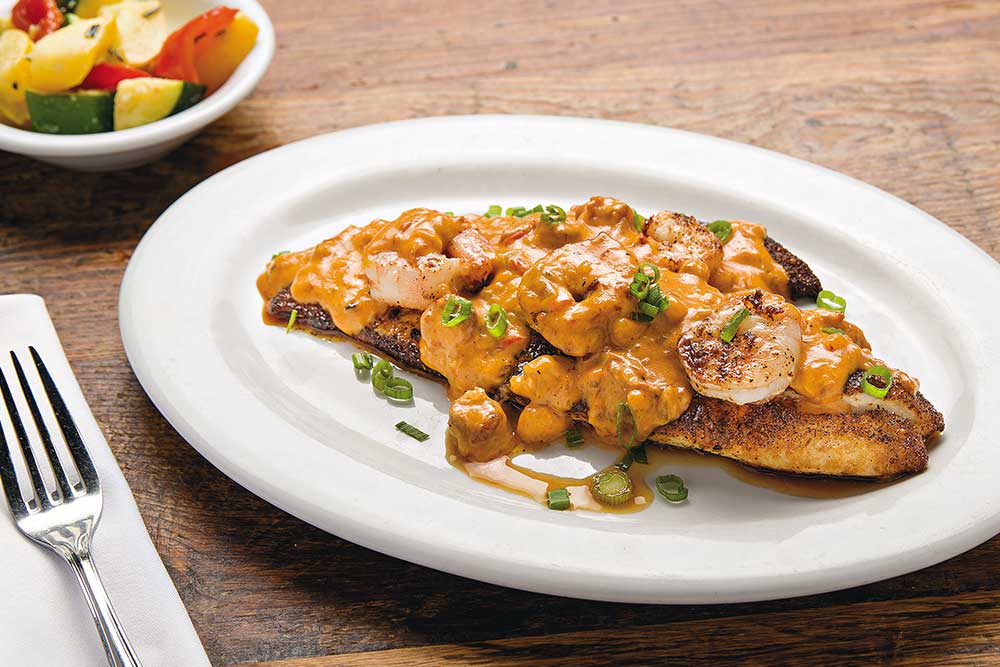 A blackened filet topped with shrimp in a classic Crawfish Cream sauce.
Parmesan & Panko breaded chicken breast, baked & topped with a bruschetta topping.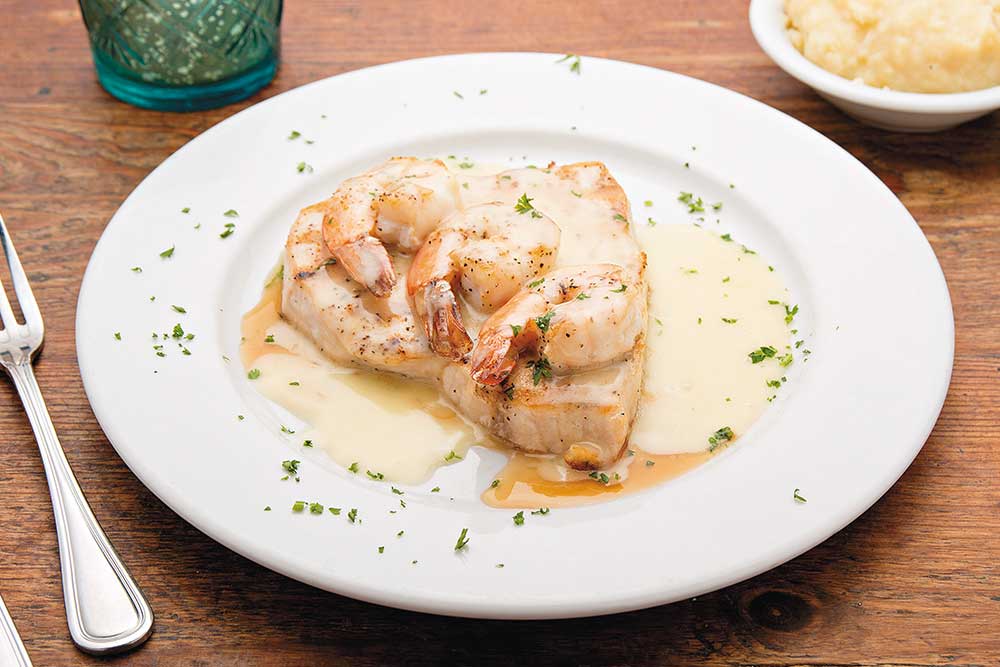 Grilled swordfish topped with 3 jumbo gulf shrimp and lemon butter.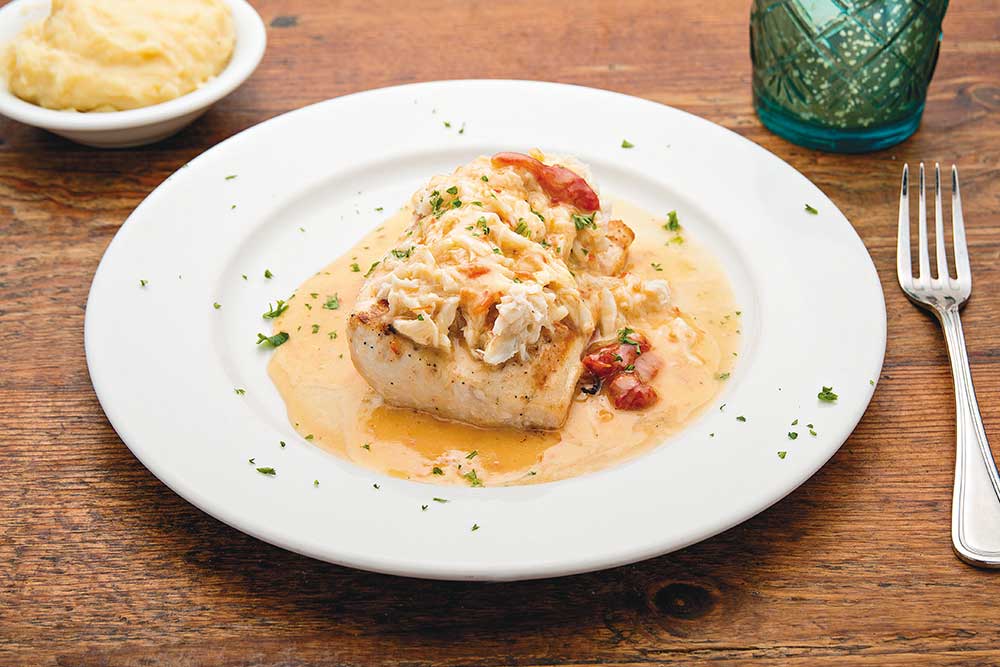 Mahi filet cooked over our wood fired grill topped with Lump Crab & Sun-dried Tomato Key Lime Butter.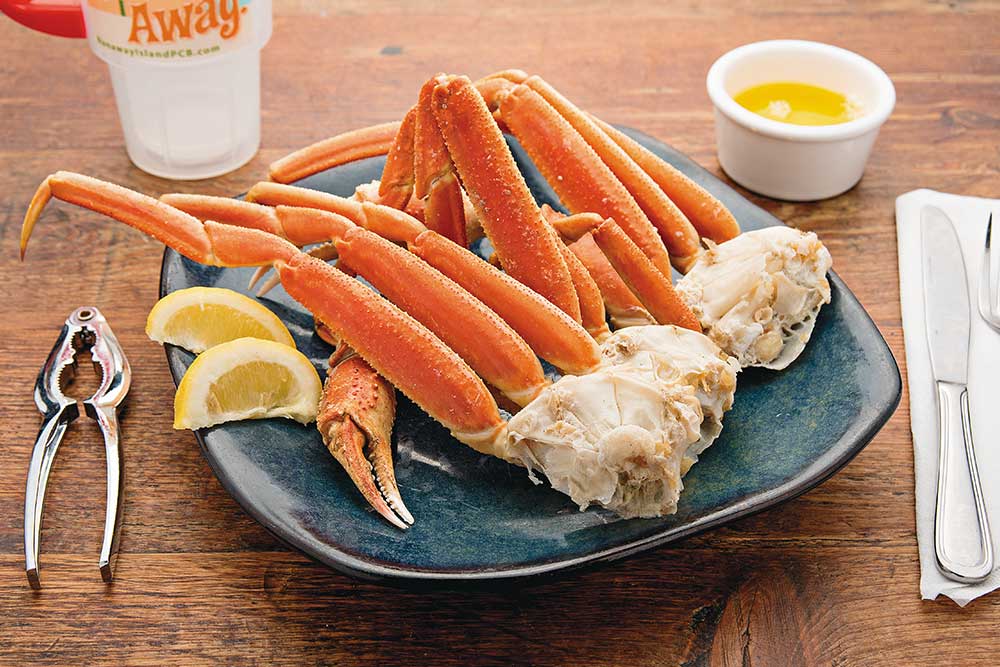 Pair of Alaskan Snow Crab leg Clusters, steamed and served with butter.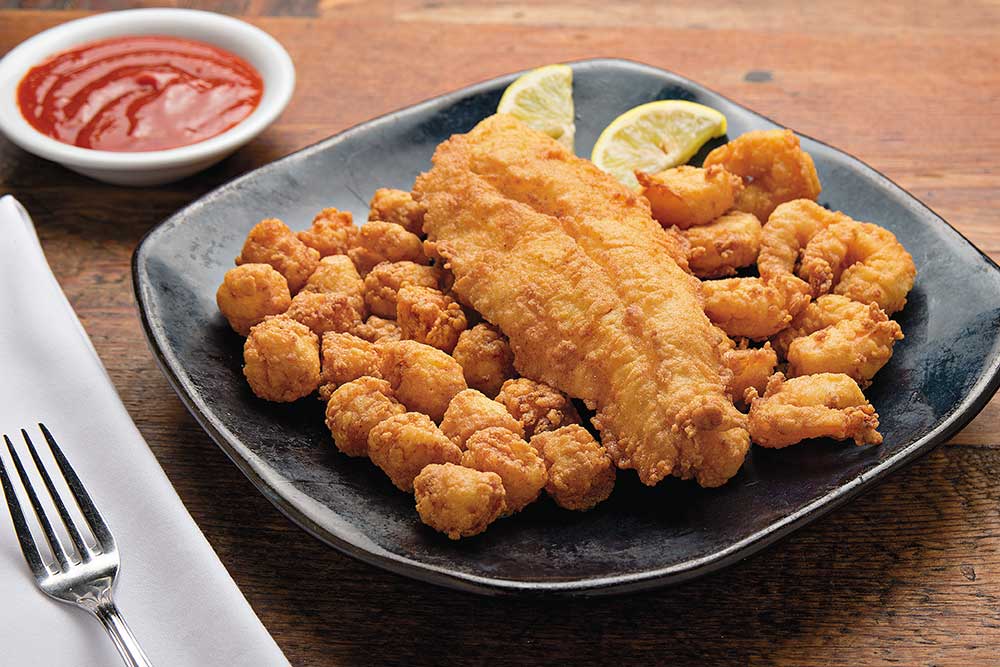 A bountiful portion of the Catch of the Day, bay scallops and shrimp, breaded with Runaway's own Island Breeze breading and fried golden brown.
Early Bird Specials
Available from 3 pm – 5:30 pm Every day

Pane'ed Chicken
Lightly breaded and pan fried, then topped with a Lemon Garlic Asiago Cream served on Yukon Gold Mashed Potatoes.
Spinach Fettuccine Alfredo with Shrimp
A Classic Spinach Fettuccine Alfredo with Gulf Shrimp.
Blackened Parrotfish
Parrotfish filet, blackened and topped with Lemon Butter Sauce. Served with Vegetable of the Day.
Mini Corn Dogs
Served with fries
Chicken Tenders
Served with fries
Popcorn Shrimp
Served with Fries.
Fried Fish
Served with fries.
Be aware of raw or under cooked foods. Foods from animals such as meat, poultry, fish, shellfish and eggs when eaten raw or undercooked sometimes contain harmful viruses and bacteria that can pose a risk of food borne illnesses.
18% gratuity is added to tables of 8 or more, large parties one check please.