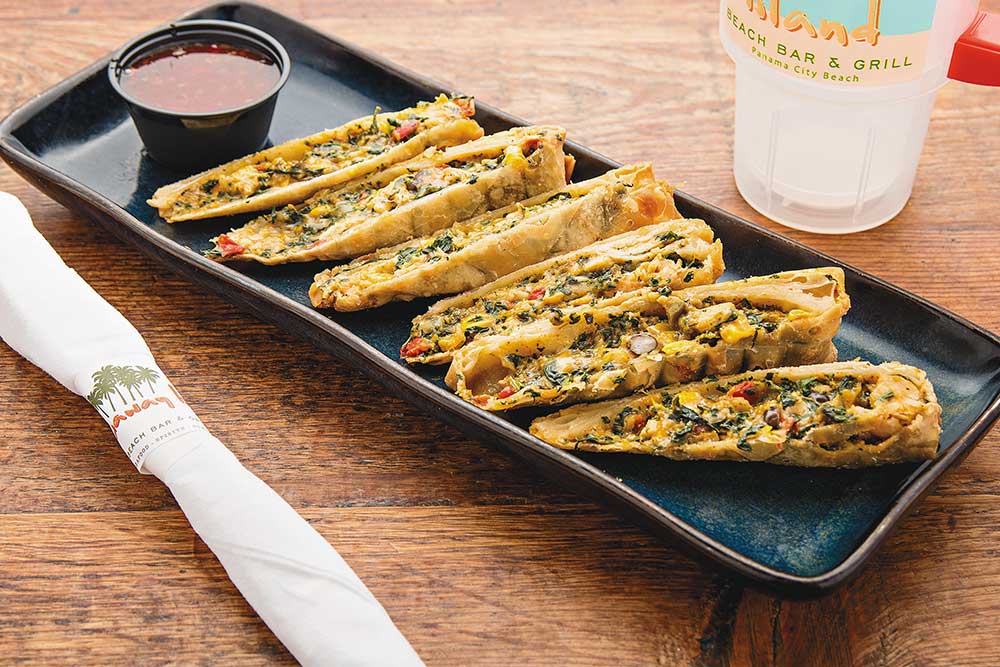 Blackened chicken with corn & black beans. Fried & served with Sweet Thai dripping sauce.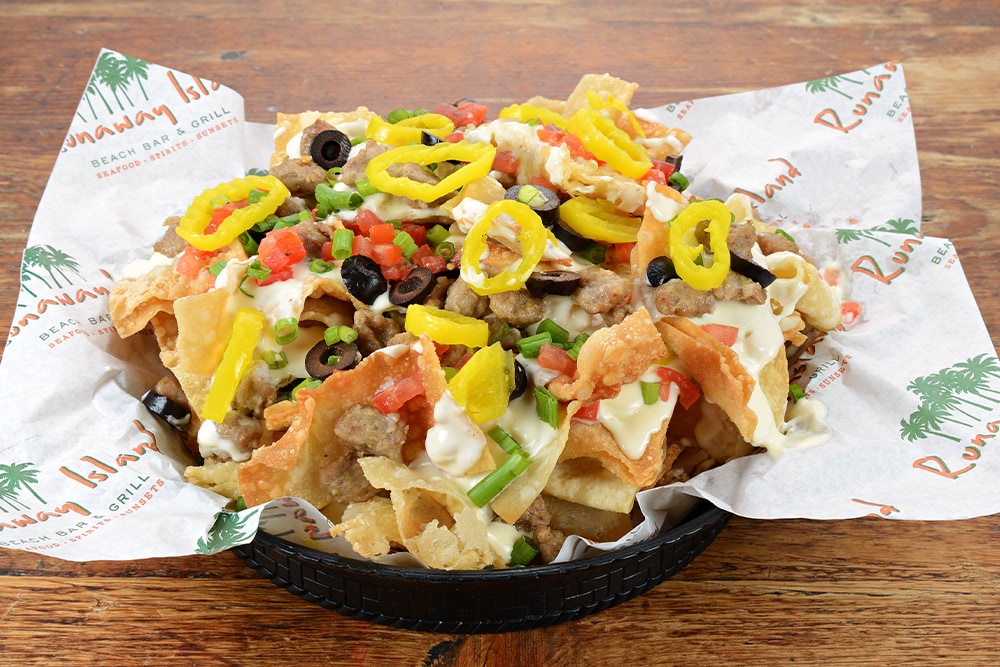 Runaway Island Nachos
Italian Sausage, Black Olives, Diced Tomatoes, Green Onions, and Banana Peppers served on Crispy Fried Wontons Smothered in Asiago Cream Sauce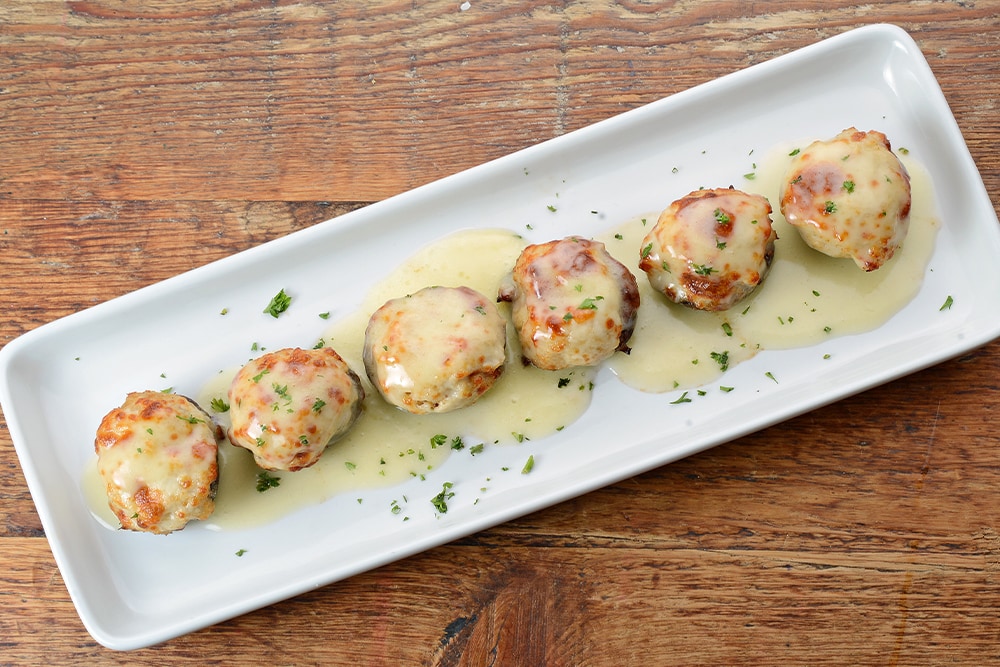 Stuffed Mushrooms
Crab Stuffed Mushroom Caps topped with Provolone Cheese, Baked, and Topped with Lemon Butter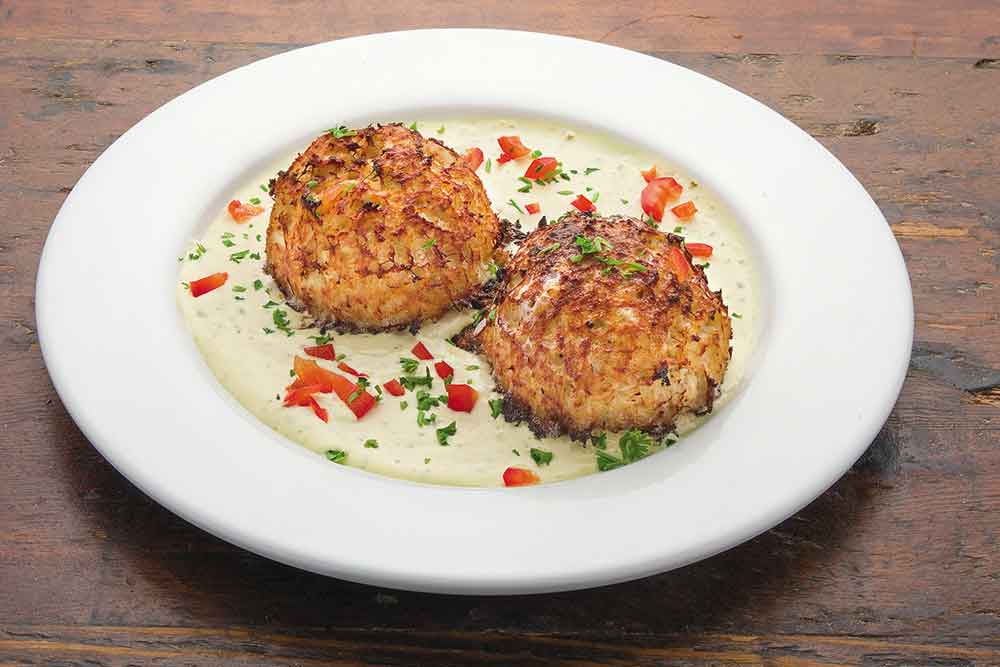 Crab Cakes
A Pair of Maryland Style Crab Cakes Served with Lemon Caper Mustard Sauce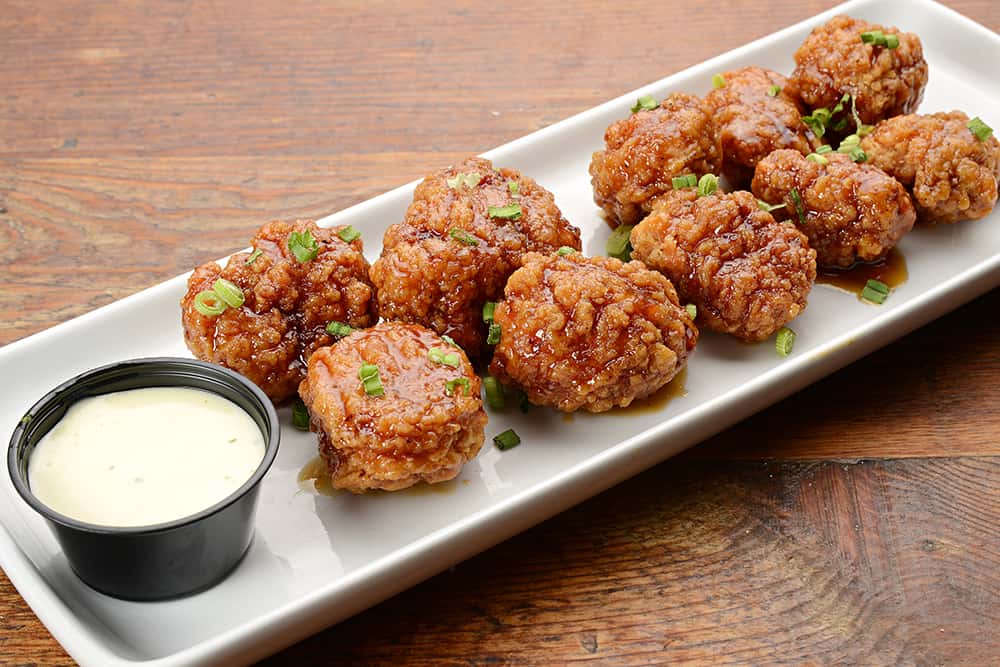 Caribbean Wings
Boneless Wings Tossed in Our Own Caribbean Spiced Rum Glaze, Served with Celery & Ranch.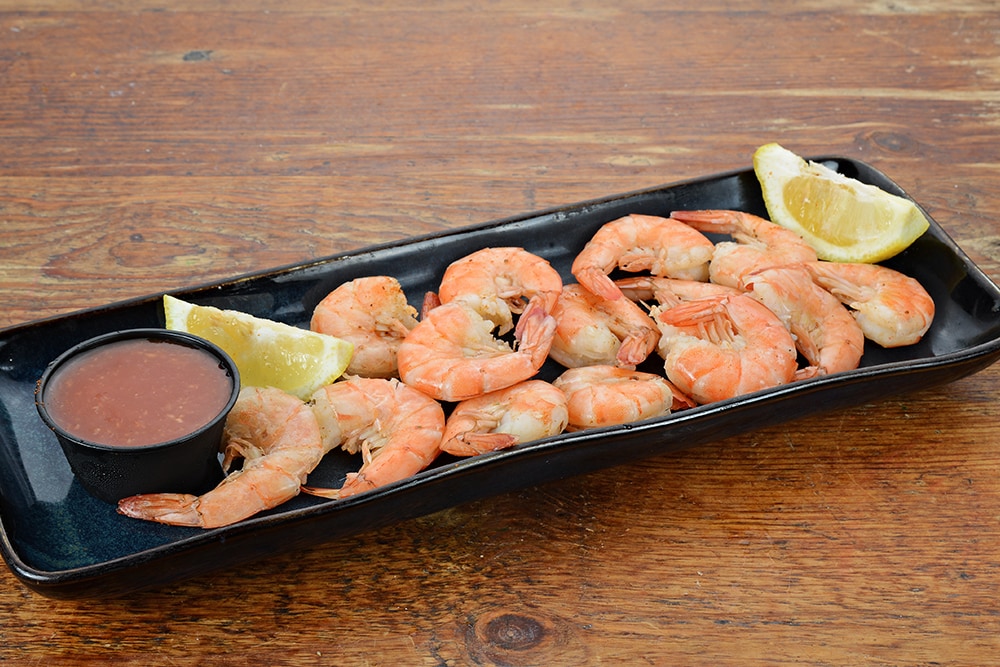 Peel and Eat Shrimp
A Half Pound of Shell on Gulf ShrimpServed with a Side of Cocktail Sauce.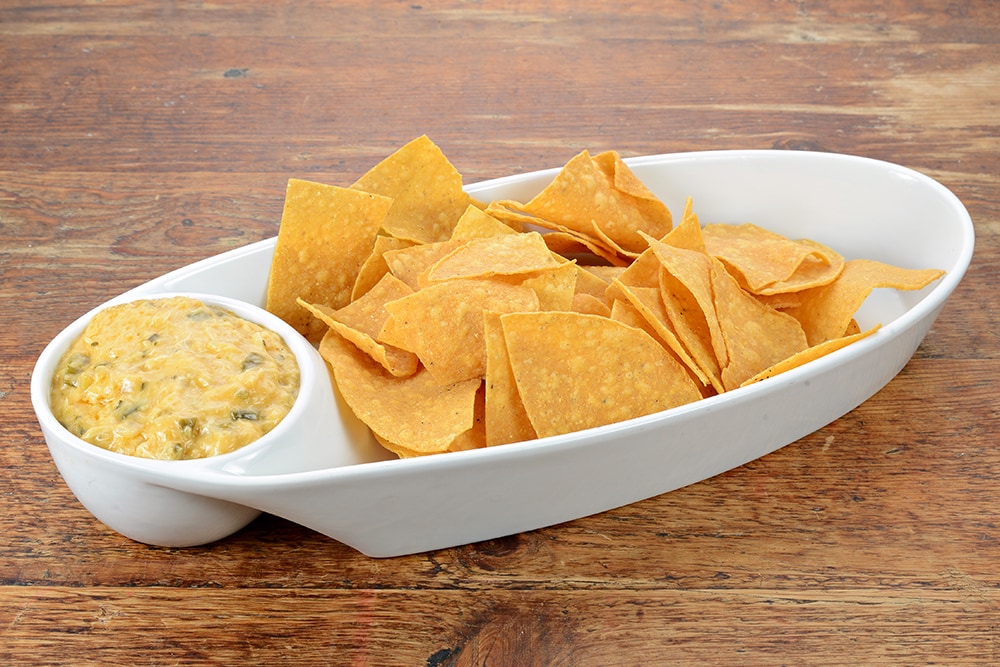 Shrimp and Crab Parmesan Dip
Gulf Shrimp and Crab in a Rich Creamy Parmesan Sauce Served with Tortilla Chips.
Salads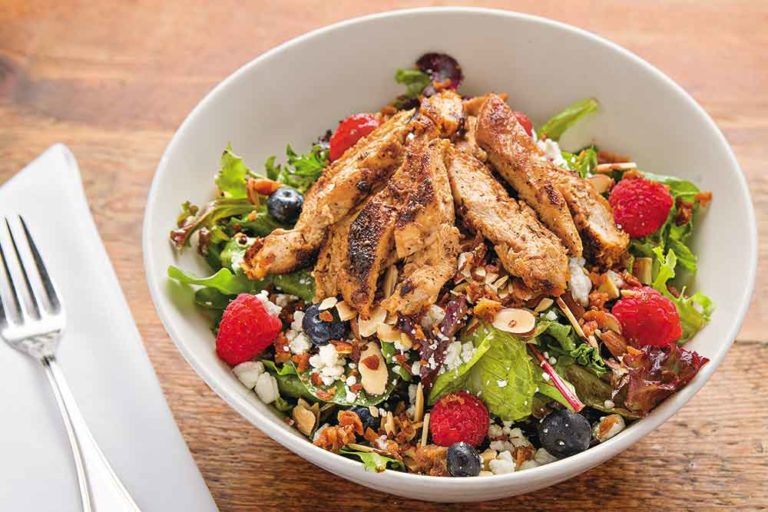 Runaway Salad
Our house salad featuring Romaine and Seasonal Greens, tossed in Sweet Onion dressing, topped with crumbled goat cheese, bacon, sliced almonds & fresh berries.
Add Blackened Chicken or Smoked Salmon. $4
Caesar
Chopped Romaine Lettuce, Croutons & Parmesan with Creamy Caesar Dressing.
Add Blackened Chicken or Smoked Salmon. 4
In the Bun
Served with a side of Fries
Fish Tacos
Tacos are served with your choice of side:
Fries, Yukon Gold Mash, Black Beans & Rice or the Vegetable of the Day.

Entrées
Available for Lunch or Dinner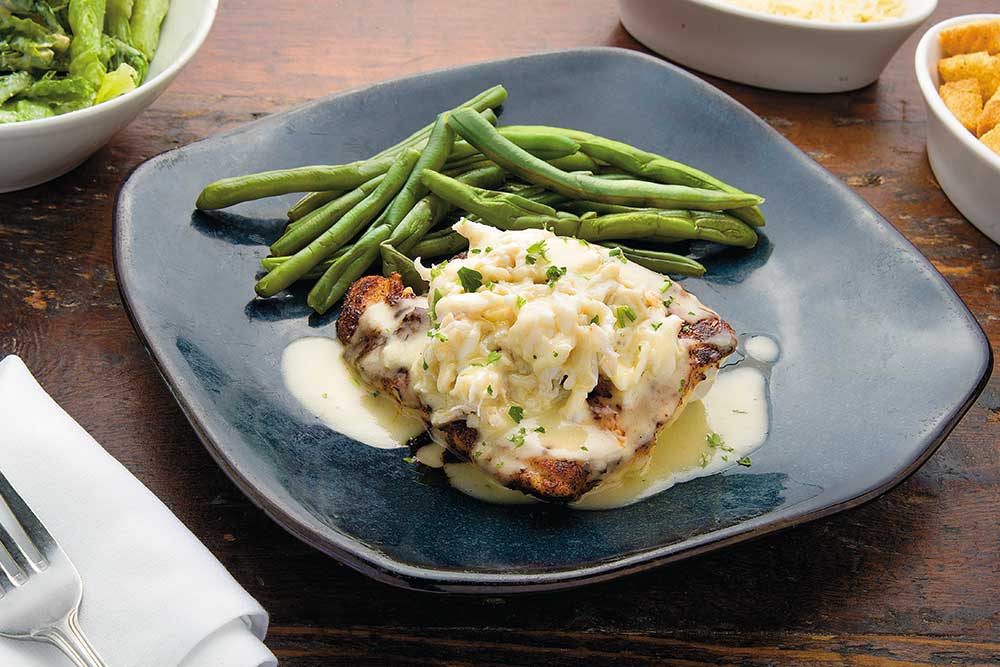 Blackened Grouper topped with lump crab served with Lemon Butter sauce over the top.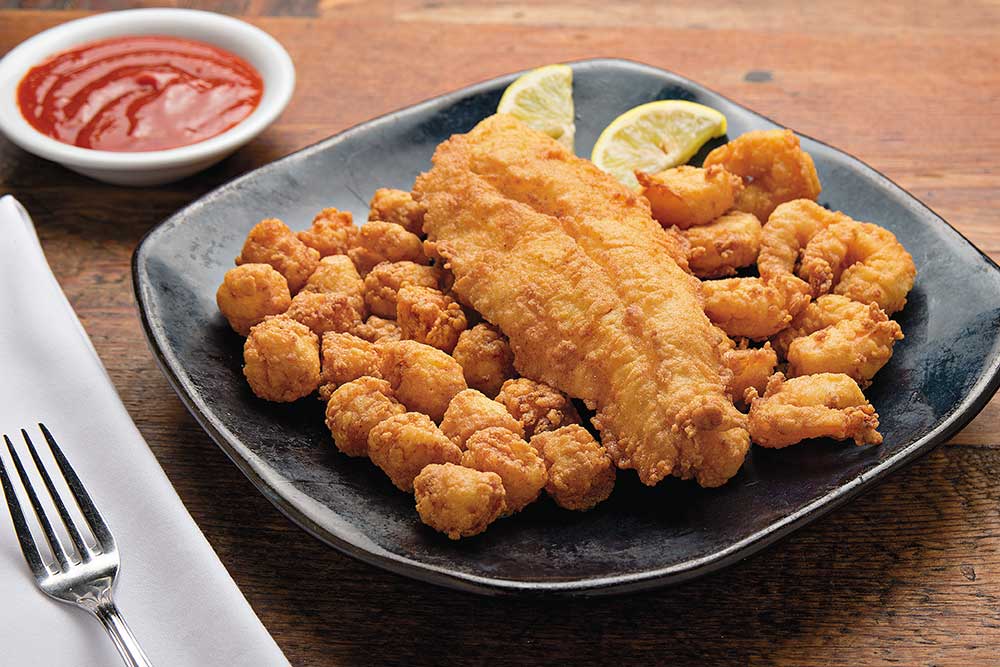 A bountiful portion of the Catch of the Day, bay scallops and shrimp, breaded with Runaway's own Island Breeze breading and fried golden brown.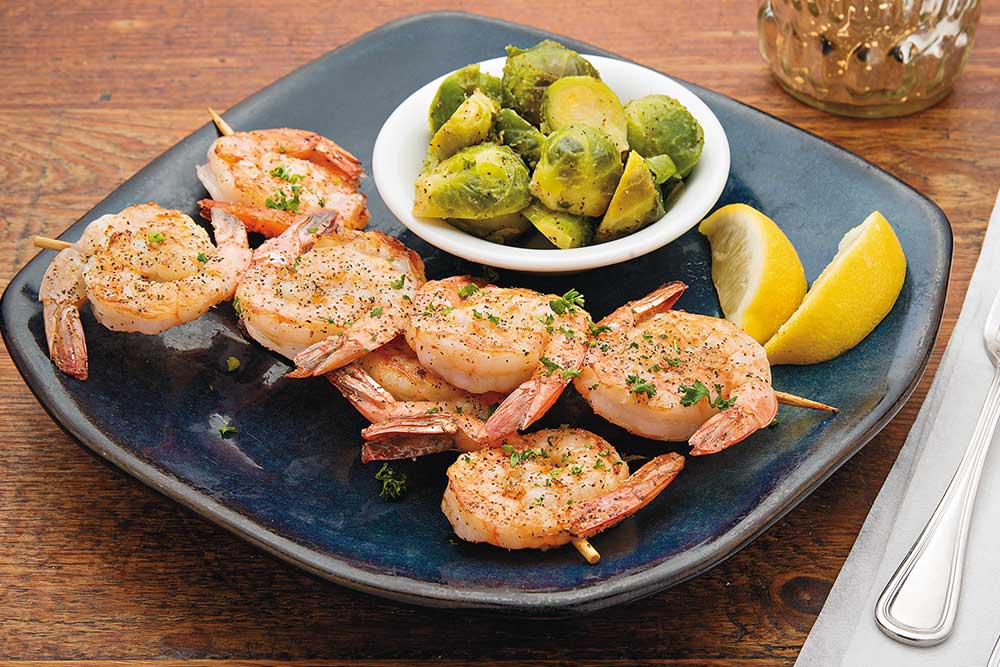 Jumbo Gulf shrimp served fried, grilled or blackened.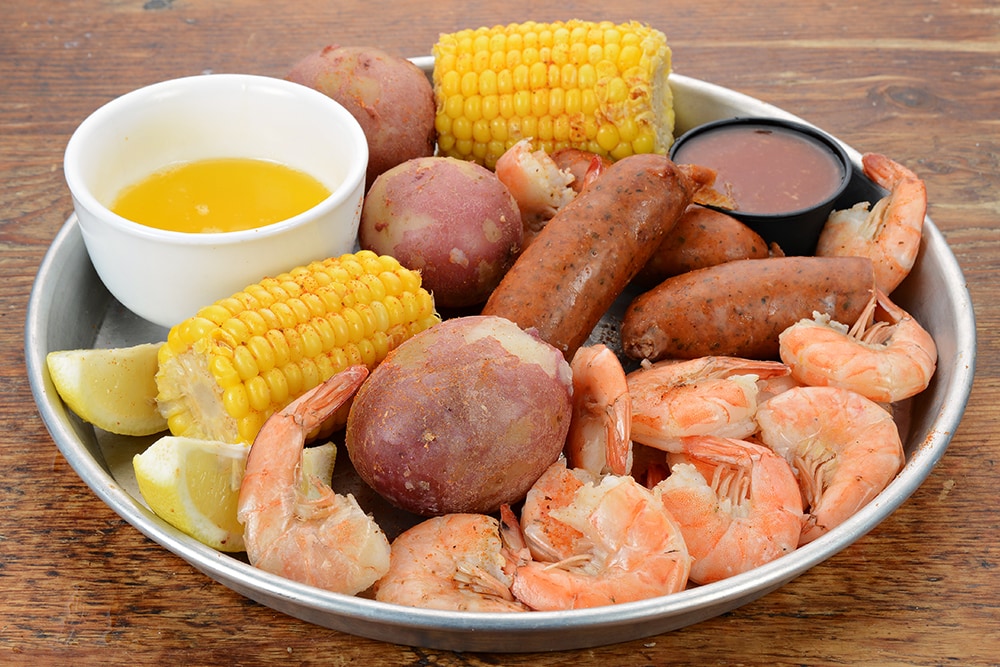 Shrimp Boil
Peel and Eat Shrimp, Andouille Sausage, Corn on the Cob, and Red Potatoes Steamed to Perfection (not served with a side)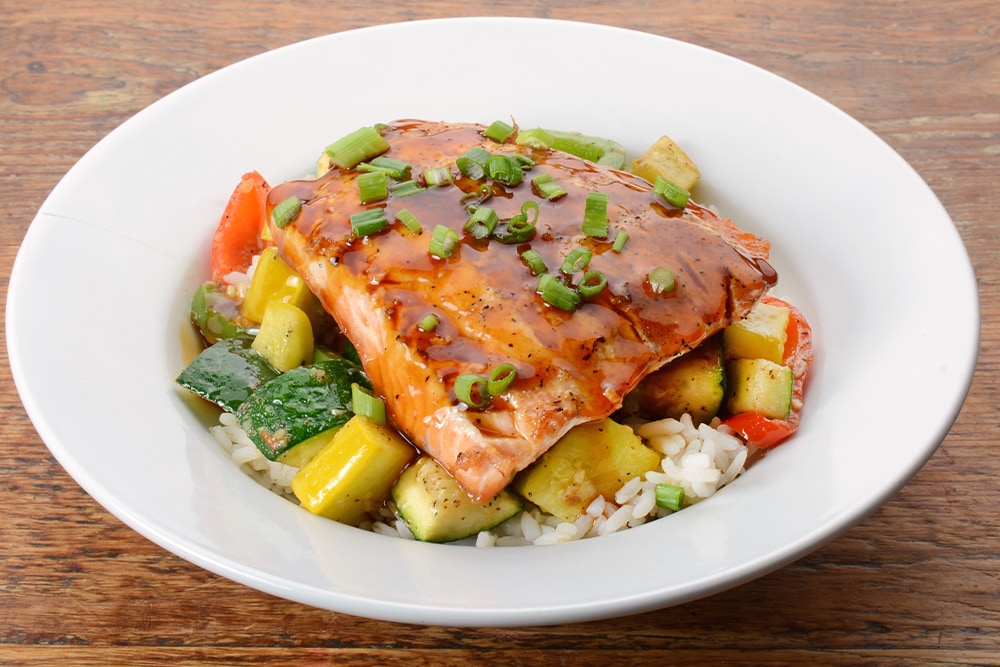 Grilled Atlantic Salmon on Top of White Rice with Stir Fry Vegetables and Teriyaki Glaze (not served with a side)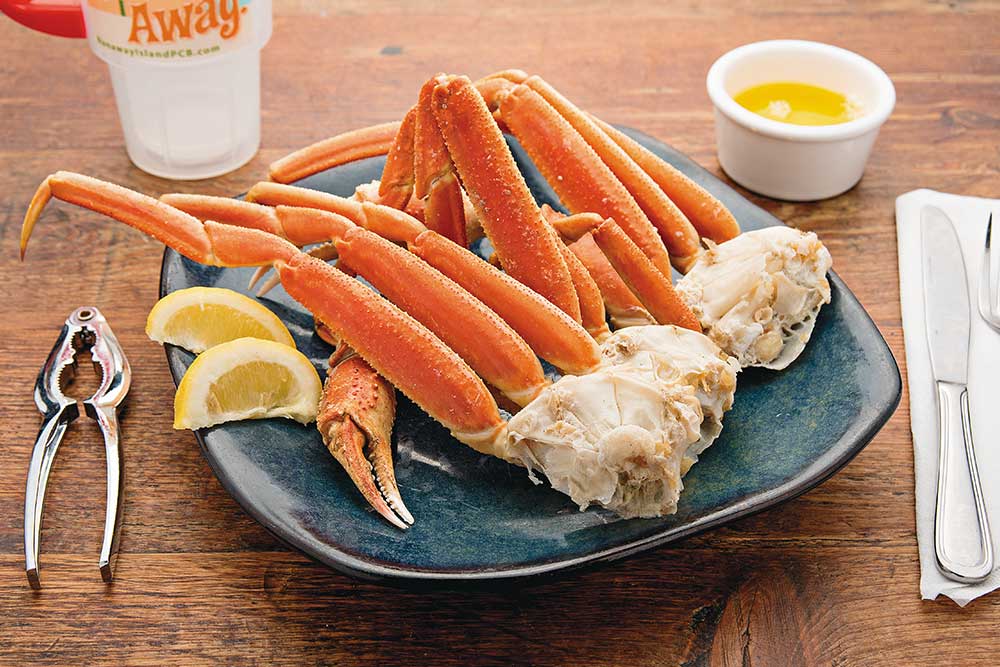 3 Clusters, Steamed and Served with Butter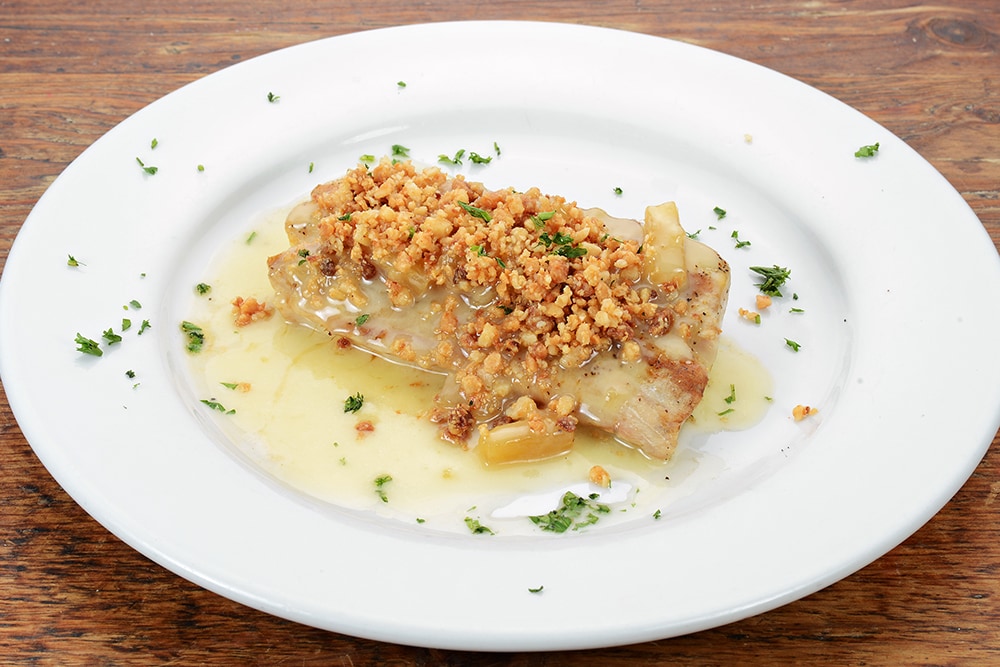 Grilled Mahi Topped with a Pineapple Rum Butter and Toasted Macadamia Nuts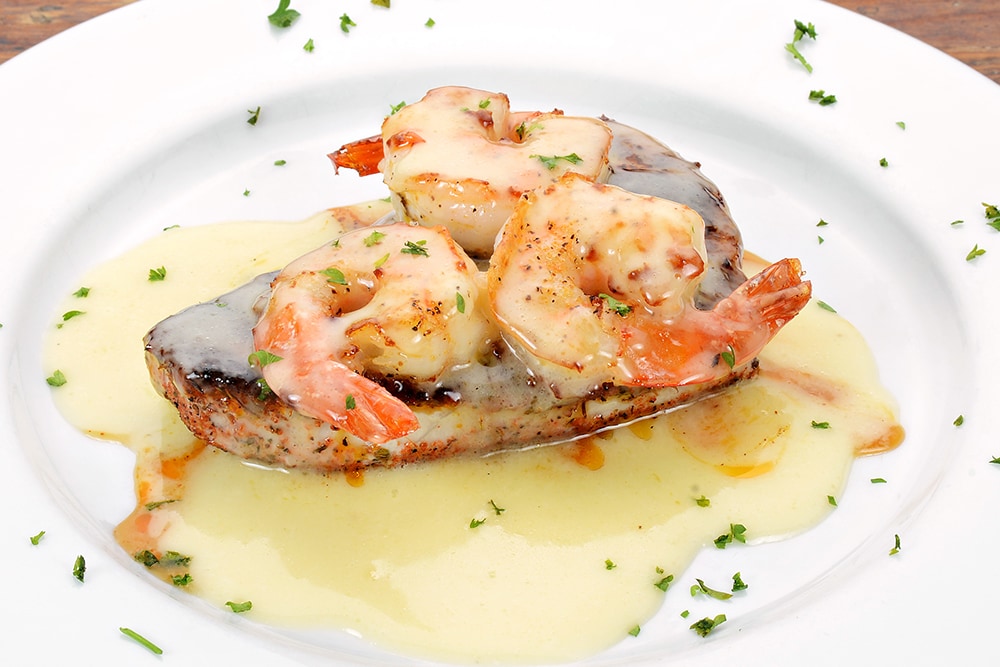 Blackened Swordfish Topped with Jumbo Gulf Shrimp and Lemon Butter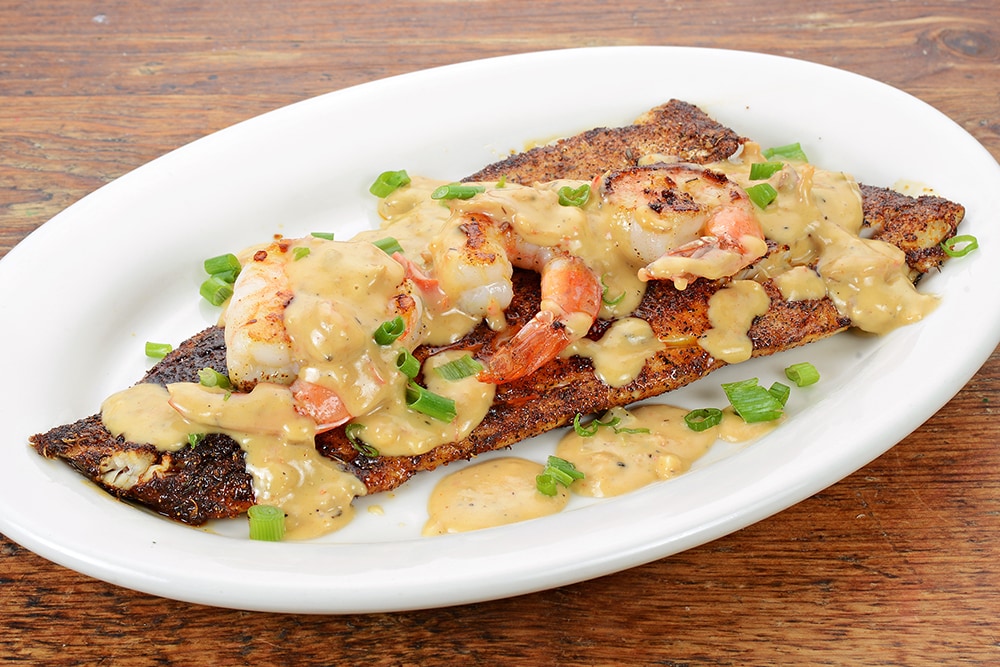 Blackened Redfish Topped with Jumbo Shrimp and a Crawfish Cream Sauce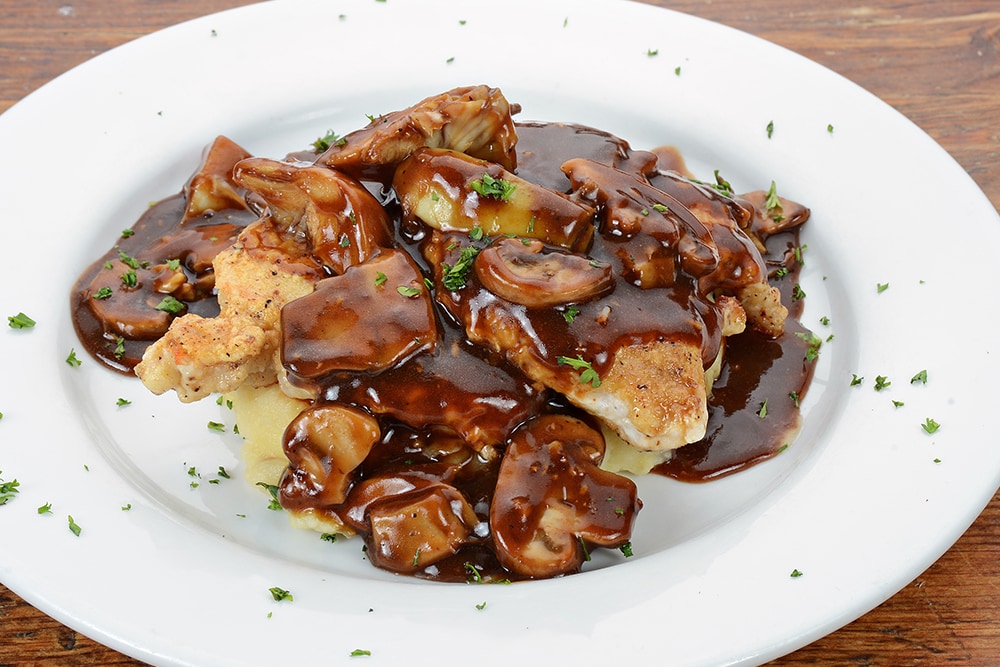 Chicken Madeira
Paneed Chicken Served on top of Yukon Gold Mashed Potatoes with Sauteed Mushrooms and Artichoke Hearts in a Rich Madeira Demi Glaze
Marinated in Soy, Pineapple, Ginger, and Garlic and Grilled to Your Liking.
Parmesan Crusted Flounder, Baked Golden Brown, and Topped with Jumbo Gulf Shrimp and Lemon Butter.
Fresh Fish
Choose the fish and sauce of your choice. Fish can be blackened or grilled.
Select Fish
Grouper 28
Mahi 26
Swordfish 24
Salmon 22
Redfish 22
Sauces (Choose One)
Lemon Butter
White Wine Basil Cream
Crawfish Cream
Pineapple Mango Salsa
Lunch & Early Bird Specials
Served Every Day 11:00am to 5:30pm

Mini Corn Dogs
Served with fries
Chicken Tenders
Served with fries
Popcorn Shrimp
Served with Fries.
Fried Fish
Served with fries.
Be aware of raw or under cooked foods. Foods from animals such as meat, poultry, fish, shellfish and eggs when eaten raw or undercooked sometimes contain harmful viruses and bacteria that can pose a risk of food borne illnesses.
18% gratuity is added to tables of 8 or more, large parties one check please.